Comel
Code: 0B2030
Universal ironing table with fan for steam suction function,6 Kw boiler, automatic heater supply to the boiler by electric pump, 1 electrovalves, 1 hand iron. Equipped with board with steam exits. Lamp and air iron holders not included. Board sizes: 1.290x250-410 mm.
*Not in stock
Download brochure-ENG-ESP
View full details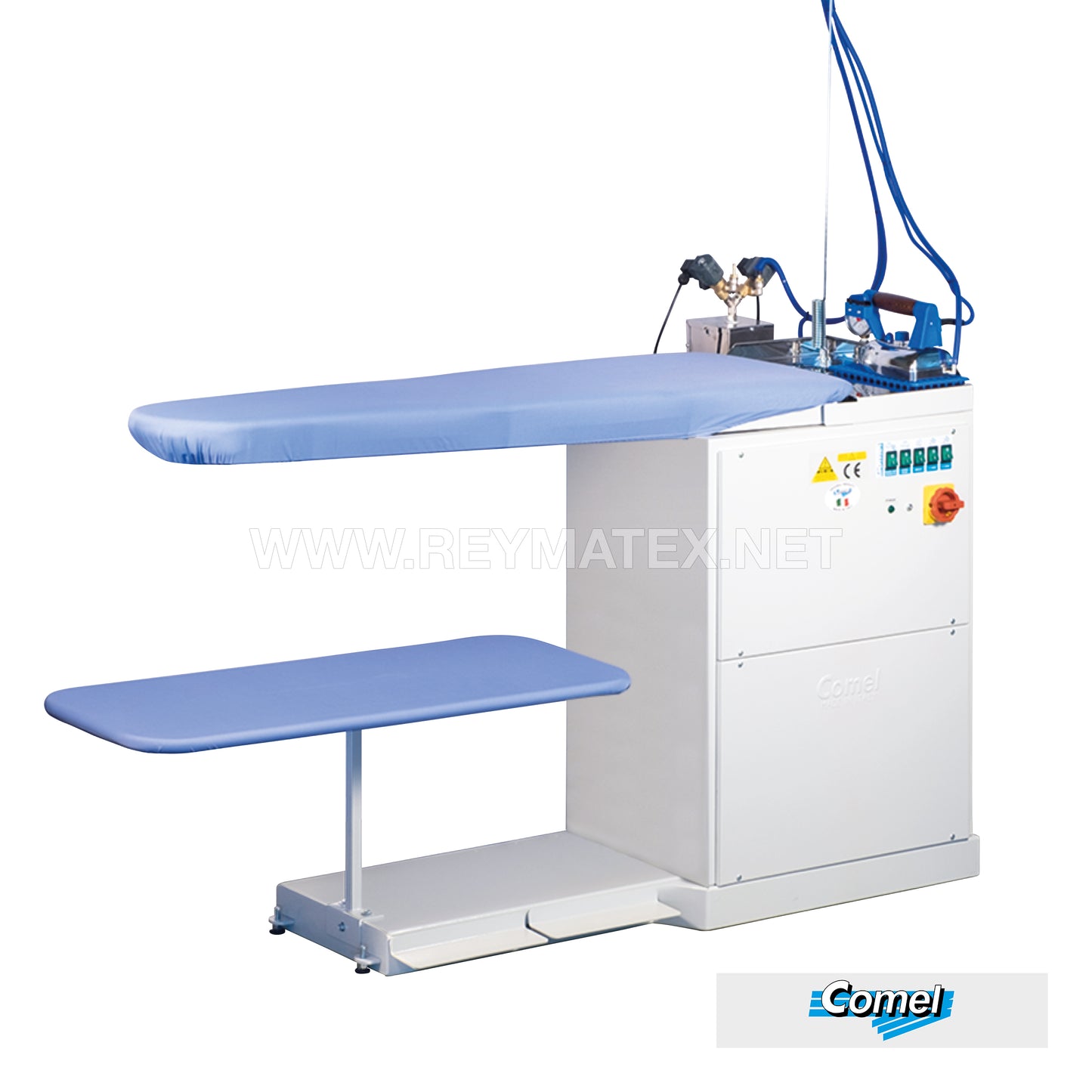 Más machines from "Ironing / Industrial"